The Armchair Treasure Hunt Club
Club Event September 2009 - 100th Issue Celebration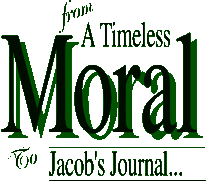 The club has reached a milestone and so, to celebrate the 100th issue of our club newsletter in September we have organised a treasure-hunting experience not to be missed!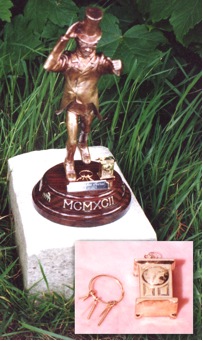 This exceptional day out will take place in Thaxted Essex on Saturday 5 September with none other than our club founder Dan James applying his unique expertise in setting the treasure hunt for the day! Dan will be using his wizardry with a little sprinkling of magic to make this a day to remember (and the subsequent days, no doubt), so mark the date on your calendars now, move any other social activities you may have had and join us for what will be an unforgettable day of hunting, socialising and merriment!!
Our extravaganza will begin at 12.00 noon in Thaxted Guildhall. The hall holds just 60 people so rather than being disappointed please let the club Treasurer know as soon as possible if yu will be coming along. Members and non members alike are all welcome. There is a charge or £20 per person for this event.
It was way back in 1992 that our club first saw the light of day thanks to Dan's initiative.
The early newsletters were compiled and distributed by Dan alone - no easy task by any means. This along with creating our first club treasure depicting a character from the story called 'Dr. Emmanuel Worsfold' set us all on the road to discovering our club's first hidden treasure. The title of this first club treasure hunt was called 'A Timeless Moral'. The lucky person who solved and unearthed the treasure was club member Paul Harkin.
Now it's your chance to solve a Dan James treasure hunt at our club meeting!
RSVP to the Treasurer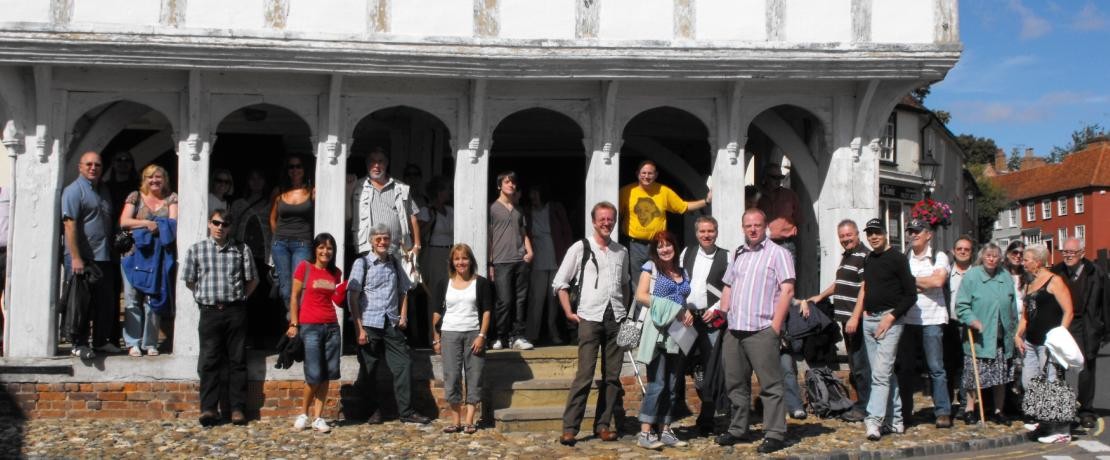 ---
Return to the site contents